Disney Channel Wiki Magazine!
So,here it is!The first issue of the Disney Channel Wiki Magazine!We worked hard to put everything together,but it paid off!We hope you'll like it! :)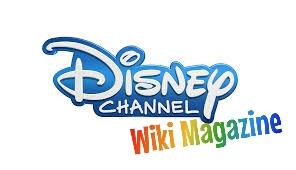 So,in the magazine,you can read about news from Disney Channel or from the wiki,but also about the stuff you voted for! Don't forget to tell us your opinion at the end! Have fun! :D
Help Disney Channel UK fans!
The Disney Channel's fans in UK don't get it for free!Guys,I think this is so unfair,what about you? You can help them by signing this petition...
For more info,contact user DjCadence The Penguin.
Userboxes!
We're going to have userboxes on this wiki!If someone doesn't know what it is,userbox is a small box with text which says something about the user,and they're mostly used on userpages.Here's an example of a userbox:
| | |
| --- | --- |
| | This user loves Disney Channel! |

Since we have to make a lot of userboxes,that can take a while,but the result will be awesome! :)
Ross Lynch!
An interview!
Q: What was the most interesting news story that you saw on TV or read this week?
Ross:I don't even think I saw anything online this week because when I'm on tour I don't really surf the web at all.
Q: So you don't listen to the news or anything like that?
Ross:Sorry,no. (laughs)
Q: Do you have any pets?
Ross: No, I wish, but my mom won't let me get one. I love animals.
Q: What do you feel is the most important issue to kids your age today?
Ross:The most important issue, I feel, is to get outside. I feel that social networking and all that stuff like playing video games — even I like playing video games– but you have to remember get some sun! Just get outside and enjoy life because it only lasts so long..
Q: What do you want most in the world?
Ross: I have everything I need. I don't know if I need any more than what I have. Yes, I am pretty lucky.

Bridgit Mendler!
♥ An interview! ♥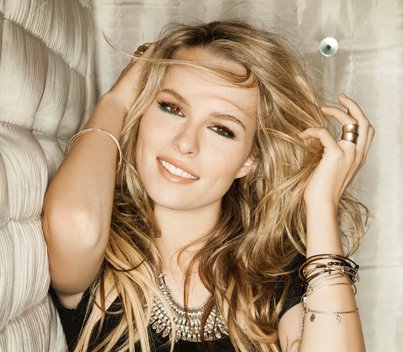 How did you land your role on 'Good Luck Charlie'?
Bridgit: I had worked on 'Jonas' and 'Wizards of Waverly Place' with Disney Channel. I was just starting to film 'Wizards' for the first time when I got the script for 'Good Luck Charlie'. They had me come in and audition for them, and I wound up getting the part. We shot the pilot a month or so later, and it's been really, really great to work on.
How would you describe your character on the show?
Bridgit: My character is Teddy Duncan, and she's a spunky girl. I think the nice thing about her is that she's a normal teenager. She's in Denver, Colorado. She has a bit of spunk to her and she's really fun, but she's also nerdy at times and I have fun with her more awkward moments.
How similar are you to Teddy?
Bridgit: Well I am definitely kind of a nerd myself. There was one episode where Teddy was a bad dancer, so she had to do a lot of dorky dancing. I love dorky dancing so it was really fun to do that.

What is it like working with a baby on set?
Bridgit: This baby is the most talented baby I have ever met and she somehow knows exactly what to do, but she dosen't even talk yet. I remember the first episode, we were all in awe of her because in the very first scene she did, she put this pile of bananas on her face. It completely worked with the scene and then she clapped. She has all these little tricks that she does. She's a very good actress, especially for only being eighteen months.

How did you get started in acting and singing?
Bridgit: Acting and singing were actually pretty different for me. Acting, I went to acting classes and I did plays when I was younger and then I decided it might be something I actually want to pursue. I worked on getting an agent and a manager and all that stuff. Music has been a passion of mine but it's something that I do for my own fun and let it develop on its own by putting the word out there. When I can do a music project, I'd like to and things have been going great.

Which do you prefer: acting or singing?
Bridgit: That's so tough because I like them both for really different reasons. I love that in acting I'm always having a new project and I get to stop outside of myself. In singing it's really fun to be creative with more of my own personality. I couldn't decide.

What was your first professional acting job?
Bridgit: I did this one scene in an episode of 'General Hospital' and that was my first job down in L.A. It was my second audition and I was like 'Woo! This is easy! This is fun!' That was a really cool moment for me.

You sing 'Hang In There Baby', the theme song for 'Good Luck Charlie'. Are you going to release more music soon?
Bridgit: I hope so. There are a couple of projects in the works. I can't really say much but those will be going on soon and then eventually I hope people will get to hear some of my own music. I love writing songs and I do it for fun, so hopefully someday people will be able to hear it.

Do you play any instruments?
Bridgit: I do. I play the piano and the guitar. I am self taught on both of those and I used to play the violin. I don't anymore.

Are you prepared for the fame that comes with being the star of your own Disney show?
Bridgit: I've been told to brace myself. If we have the success I hope we have with the show, everything will change.
Violetta!
Violetta tells the story of a talented teenager who returns to her hometown of Buenos Aires with her father after a few years living in Europe. There she finds friends, discovers true love and a passion for music as she navigates the trials and tribulations of growing up.
"
I like this show so much,the whole idea is amazing,the characters are great,and every song makes you wanna remember it forever.
"
 

— DjCadence ThePenguin
Did you like it?
Please tell us did you like this issue :)
Well...That's it for now :)
So,that's it...Hope you liked it! :D If you think we can improve something,please tell us in the comments. (:
Ad blocker interference detected!
Wikia is a free-to-use site that makes money from advertising. We have a modified experience for viewers using ad blockers

Wikia is not accessible if you've made further modifications. Remove the custom ad blocker rule(s) and the page will load as expected.