{{{name}}}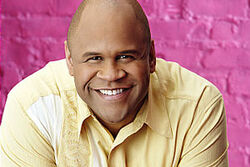 Family & Friends
Production Information
Victor Baxter was the professional chef father of psychic Raven Baxter.
Before season 1
Victor was on his high school football team, but was cut before the championship game. He them spent his time with his mother, where he discovered his love of cooking.
Later, he attended cooking school, where he began a rivalry with Leonard Stevenson and won the nickanme "Butter fingers". He and Leonard went against each other for the title of best cook in the class. Leonard flipped his fish twice. Victor attempted to match him, but his fish landed on another student's head.
Appearances
Season 1
Season 2
Ad blocker interference detected!
Wikia is a free-to-use site that makes money from advertising. We have a modified experience for viewers using ad blockers

Wikia is not accessible if you've made further modifications. Remove the custom ad blocker rule(s) and the page will load as expected.