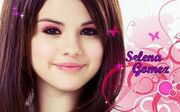 This is your user page. Please edit this page to tell the community about yourself!
My favorite pages
Selena Gomez!

Selena Gomez

Selena Gomez is an 18 year old girl, and she started to act when she was 7 years old, she was on Barney &Friends. Then in 2007 she was on Wizards of Waverley Place, she has been on it for like 5 years because its 2012 now. Thats a long time. and wizards of Waverley Place is AMAZING!!!

Wizards of Waverley Pace!

Wizards of Waverley Place has been on for like 5 years and there are 4 seasons, and there is like 50 episodes in each season, but in season four there like only 20 something I think, but I know that there is like more then 200 episodes all together. :)

I LOVE DISNEY CHANNEL!!!

I LOVE ALL THE SHOWS WELL NOT ALL BUT MOST OF THEN! :) I LOVE IT SO MUCH!!!

I LOVE WIZARDS OF WAVERLEY PLACE!!!

ITS AMAZING AND I LOVE IT SO MUCH IT IS A SHAME THAT ITS OVER BUT I WILL STILL WATCH THEM OVER AGAIN ANYWAY.

CHECK OUT MY NEW BLOG!!!

WHERE YOU CAN CHAT TO YOUR FRIENDS FOR EVER!!! IF YOU CLICK ON THE SQUARE SPEECH-BUBBLE THEN YOU CAN JUST SAY HELLO OR WHAT EVER YOU WANT THEN IF YOUR FRIEND IS ONLINE AND YOU KNOW HER USER NAME THE ALL SHE HAS TO DO IS CLICK REPLY THEN SEND YOUR MESSAGE THEN IT WILL APPEAR UNDERNEATH BUT IT WILL BE SMALLER. SO JOIN NOW!!!
Disney Channel shows Selena Gomez Wizards of Waverley Place! Disney Channel!