Home
Talk

19
707pages on
this wiki
17,454 edits • 707 articles • 48 active users
Hey there, and Welcome. This is the all-new Disney Channel Wiki. After months of long work, it is finally ready! We do hope you stay and edit, which we welcome you to do. We have updated almost everything, and can't wait for you to help! Our Wiki mode allows you to edit, create articles, blogs, and more! You can tell about yourself on your userpage. Please create an account to start editing. Thanks!
Disney Channel Wikia The wiki about Disney Channel that anyone can edit! 707 articles articles since 2008! This wikia was founded by Pirakafreak24
Current admins are Chad012, Tatertat, DanBing, Junatina and Austin9393.
Please read the rules before you start editing!
Next on Disney Channel
IT"S WHAT THE WHAT WEEKEND!
Friday, April 11

8:00pm - Jessie
"Creepy Connie 3: The Creepening"- Creepy Connie returns with a sidekick, Mackenzie. The two play a cat and mouse game as they vie for Luke's affection.
8:30pm - Dog With A Blog
"Who's Training Who" - When Stan acts up, Ellen hires strict animal instructor Cherri Pickford to help train him. When Stan does not comply, Ellen goes against the kids' wishes and demands he stay outside.
Sunday, April 13

8:00pm - Liv and Maddie
"Howl-A-Rooney"- Liv is told that the coveted role of Tristan in "Space Werewolves" has been narrowed down to herself and two other famous actors.
8:30pm - I Didn't Do It
"Dance Fever"" - While most of the gang is preoccupied with their dates to the school dance, Lindy is busy dodging her arch nemesis, Sherri, and her wild attempts to achieve the school's perfect attendance record.
9:00pm - Austin & Ally
"Directors & Divas" - Dez gets an unexpected opportunity to direct a movie that Austin is in, but things prove problematic when he has to work with Austin's co-star, Brandy Braxton, a high-maintenance actress.
About Disney Channel
Disney Channel is an American basic cable and satellite television network, owned by the Disney-ABC Television Group division of The Walt Disney Company. It is under the direction of Disney-ABC Television Group President Anne Sweeney. The channel's headquarters is located on West Alameda Ave. in Burbank, California. Disney Channel International Networks, currently run by President Carolina Lightcap, is a global portfolio of more than 90 kid-driven, family inclusive entertainment channels and/or channel feeds available in over 160 countries and 30 languages. The platform brands are Disney Channel, Disney XD, Disney Junior, Disney Cinemagic, Hungama TV and Radio Disney.
Did You Know That...
The only commericals shown on Disney Channel are for Disney shows, movies and sponsors?
Only Joe Jonas auditioned for Camp Rock, but Disney decided to let Nick and Kevin in, too?
Two new shows involving twins are coming to Disney Channel. Liv and Maddie which already premiered in July and I Didn't Do It which is previewing January 17, 2014?
They will be a DCOM (Disney Channel Original Movie) called How To Build A Better Boy starring China Anne McClain and Kelli Berglund that will premiere in 2014?
Disney Channel is bring back a old game show called Win. Lose, or Draw which will be premiered right after the preview of I Didn't Do It?
Disney Channel now shows two Disney XD shows every Saturday night starting at 10PM?
Every Wednesday at midnight Disney Channel shows two old shows?
Zendaya and Spencer Boldman are going to star in the new DCOM movie Zapped premiering in 2014?
Jessie and Austin & Ally are the only current Disney Channel shows with the leading main character(s)?
Austin & Ally are the only Disney show that the entire main cast is 18 or older?

Suggest more fun facts here.
Featured Content
Featured Show




Austin & Ally follows the partnership of Austin Moon & Ally Dawson on their road to fame. The series starts off with Austin Ross Lynch is a talented performer who can't write & Ally (Laura Marano) a talented songwriter who has massive stage fright. Together with Ally's best friend, Trish de la Rosa Raini Rodriguez as their manager & Austin's best friend, Dez (Calum Worthy) as their video director, they are trying to make it big in the music business.

Featured Song




Replay is a song performed by Zendaya. The song's music video was featured on Disney Channel. The song is on her self-titled album, Zendaya and was also a single.

Featured Artist




Olivia Holt (born August 5, 1997) is an American actress and singer. She starred as Kim Crawford in Kickin It, Skylar Lewis in Girl vs. Monster, and is currently starring as Lindy Watson in I Didn't Do It. She performed three songs for the Girl vs. Monster soundtrack include last year RDMA winner for Best Crush Song, Had Me @ Hello. She also sung a cover of the classic, These Boots Are Made for Walkin' for the (Shake It Up I <3 Dance Soundtrack). She performed two songs for Disney Holiday Playlist & recently recorded a song & music video for Disneynature's Bears called Carry On.

Featured Character




Dez is from Disney Channel's Austin & Ally. He is also Austin's best friend and an aspiring director. He also has a more interesting personality and fashion sense. He is overall a nice guy but has a love-hate relationship with Ally's best friend, Trish.
---
Vote for the next featured Vote HERE!
Get the My Wikia App!
With Wikia's official flagship app, My Wikia, you can search for communities and add them to your home screen and read constantly evolving, deep content in a customizable format.
DOWNLOAD NOW FOR FREE!

Next New Thing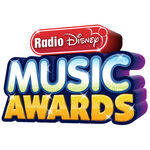 Hey guys! Guess what is coming next on Disney Channel! The Radio Disney Music Awards! For the first time in a very long time, Disney Channel will be hosting a live event! You'll get to see your favorite artists perform and maybe even win some more awards! Performances from Zendaya, R5, Fifth Harmony, & Becky G!. Want to check out more info about the event, click
here
!
---
Radio Disney Music Awards 2014 will premiere in...
April 27,2014 20:00:00 EST Please enable javascript on your browser.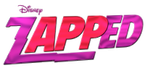 The newest Disney Channel Original Movie starring Zendaya from Shake It Up and Spencer Boldman from Lab Rats is about 16 year-old Zoey Stevens, a skilled dancer and straight-A student is having a hard time adjusting to a new high school, a new and klutzy dance squad, a new step-dad, three new rowdy step-brothers and an unruly dog. But things change when a dog training app on her smart phone begins to somehow control all the boys around her.
---
Zapped will premiere in...
July 18,2014 20:00:00 EST Please enable javascript on your browser.

Latest Blogs
Create blog post
Latest Blog Posts
Hi there guys!  You may know me or not, but I am Nathan.Wong a new admin and the French DC community manager.  Today I will be introducing the DC Fre…

Read more >

Hey Guys once again!

As you might know, the KIDS CHOICE AWARDS ARE COMING! And some of your favorite Disney Channel stars and shows have been nominate…

Read more >
See more >