Home
Talk

19
823pages on
this wiki
21,440 edits • 823 articles • 23 active users
Hey there, and Welcome. This is the all-new Disney Channel Wiki. After months of long work, it is finally ready! We do hope you stay and edit, which we welcome you to do. We have updated almost everything, and can't wait for you to help! Our Wiki mode allows you to edit, create articles, blogs, and more! You can tell about yourself on your userpage. Please create an account to start editing. Thanks!
Disney Channel Wikia The wiki about Disney Channel that anyone can edit! 823 articles articles since 2008! This wikia was founded by Pirakafreak24
Current admins are Chad012, Tatertat, DanBing, Junatina and Austin9393.
Please read the rules before you start editing!
New on Disney Channel
TUNE IN FOR WHAT?!?!? WEEKEND!
Thursday, March 26

8:00pm- Liv and Maddie
"Neighbors-A-Rooney"- During a neighborly feud, Liv rekindles an old friendship with Holden Dippledorf. Meanwhile, Joey becomes fascinated with a new member he meets at his monthly Intergalactic Council meeting.
8:30pm - Dog With a Blog
"Stan Sleep Talks"- The kids turn to Bennett for psychological advice when Stan starts talking in his sleep.
Friday, March 27

8:00pm - Jessie
"Karate Kid-tastrophe"-Jessie finds herself in unfamiliar territory when Emma's unexpected behavior gets her into trouble at school. Meanwhile, Luke takes on the role of Sensei to train Zuri for her upcoming karate belt test.
Guest starring Phil Lewis as Mr. Moseby
8:30pm - Girl Meets World
"Girl Meets First Date" - Lucas asks for Cory's permission to go on a date with Riley, to which he agrees as long as Maya and Farkle go with them.
Saturday, March 28

8:00pm - Jessie
"Basket Case" - Eager to play in Luke's basketball game, Ravi unexpectedly runs into LA Clippers star Chris Paul, who he enlists to coach him. Meanwhile, Jessie is unhappily forced to partner with an old rival on an assignment.
Guest starring Chris Paul (Los Angeles Clippers)
8:30pm - Austin & Ally
"Homework & Hidden Talents" -Ally wants to prove to Austin that she can unlock the hidden musical talent of a new student.
Guest starring Maddie Ziegler ("Dance Moms")
<big?Sunday, March 29</big>
8:00pm - I Didn't Do It
"Logan Finds Out"- After Logan gets dumped by his girlfriend, Garrett, Lindy and Delia inadvertently learn Jasmine likes him. In fear he may not feel the same, Jaz begs her friends to keep her secret.
8:30pm - K.C. Undercover
"Daddy's Little Princess" - The Coopers are assigned to protect a Prince and must hide the teenage leader in their home for a few days. But when K.C. and the Prince become smitten with each other, Craig quickly puts his spy duties aside to remind the Prince that as K.C.'s father, he is the king.
About Disney Channel
Disney Channel is an American basic cable and satellite television network, owned by the Disney-ABC Television Group division of The Walt Disney Company. It is nder the direction of Disney-ABC Television Group President Anne Sweeney. The channel's headquarters is located on West Alameda Ave. in Burbank, California. Disney Channel International Networks, currently run by President Carolina Lightcap, is a global portfolio of more than 90 kid-driven, family inclusive entertainment channels and/or channel feeds available in over 160 countries and 30 languages. The platform brands are Disney Channel, Disney XD, Disney Junior, Disney Cinemagic, Hungama TV and Radio Disney.
Did You Know That...
That Girl Meets World is the first Disney Channel show based off of a show that wasn't Disney related? (Boy Meets World)
After meeting at a photoshoot in the early '00s, Raven-Symone and Lindsay Lohan decided to be roommates.
Miley Cyrus was born left-handed but her father insisted she use her right hand to write because he didn't want her to have to "learn the world backwards."
Kevin Jonas' first name is actually Paul.
Christy Carlson Romano wrote a novel loosely based on her experience at The Professional Children's School called Grace's Turn.
Anneliese van der Pol turned down the role of Kim Possible so she could star as Chelsea Daniels in That's So Raven.
Selena Gomez stopped wearing her "true love waits" purity ring when she started dating Justin Bieber.
David Henrie wrote two of Wizard of Waverly Place's episodes: Alex's Logo and Meet the Werewolves!
Selena, David, and Jake got to keep their wands from the WOWP. And get this: They even had them framed!
Originally, Wizards of Waverly Place was slated to be called The Amazing Hannigan's. That's not all: Selena's character's name was supposed to be "Julia Hannigan."

Suggest more fun facts here.
Get the My Wikia App!
With Wikia's official flagship app, My Wikia, you can search for communities and add them to your home screen and read constantly evolving, deep content in a customizable format.
DOWNLOAD NOW FOR FREE!

Next New Thing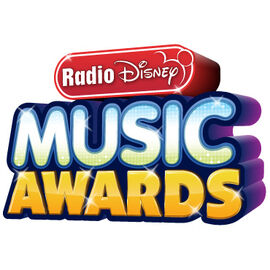 Radio Disney Music Awards Nominationn Special
The first time ever, Disney is doing a special television event to present the nominees for the 2015 Radio Disney Music Awards. The special will also include special celebrity guest appearance such as Jessie J, Fifth Harmony, & more.
The event will be on Friday, February 27 at 7:00!
---
The special premieres in...
February 27,2015 19:00:00 EST Please enable javascript on your browser.

---
Latest Blogs
Create blog post
Latest Blog Posts
UPDATE: Head over to the Fashion Wikia to VOTE for your favorite look! We narrowed it down to six finalist...go check it out HERE!




Hi there!

Who is sup…


Read more >
See more >
*In partnership with dcbanners.weebly.com