Blake Michael (born on July 31, 1996) is an American actor. He is best known for his role on Lemonade Mouth as Charlie Delgado and on Dog with a Blog as Tyler James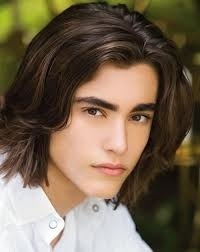 Career
Blake appeared very young, in the Bojangles' Famous Chicken commercial. At 10, he was chosen to be the host of a series of four collaborative commercials for Hasbro Toys and Cartoon Network. This prompted Cartoon Network to invite him to present his own show on the network aimed at the 6-11 years niche. The Friday show was called Fried Dynamite while the Saturday morning show was called Dynamite Action Squad. The program lasted 3 years.
Blake also teamed up with teen pop country singer Celeste Kellogg to create and sing a duet titled "Looking In Your Eyes". In June 2010, he was cast in a lead role as Charlie Delgado, in the Disney Channel made-for-TV movie musical Lemonade Mouth based on a novel by Mark Peter Hughes.
External Links
Ad blocker interference detected!
Wikia is a free-to-use site that makes money from advertising. We have a modified experience for viewers using ad blockers

Wikia is not accessible if you've made further modifications. Remove the custom ad blocker rule(s) and the page will load as expected.